Top 10 Fruits for diabetic patients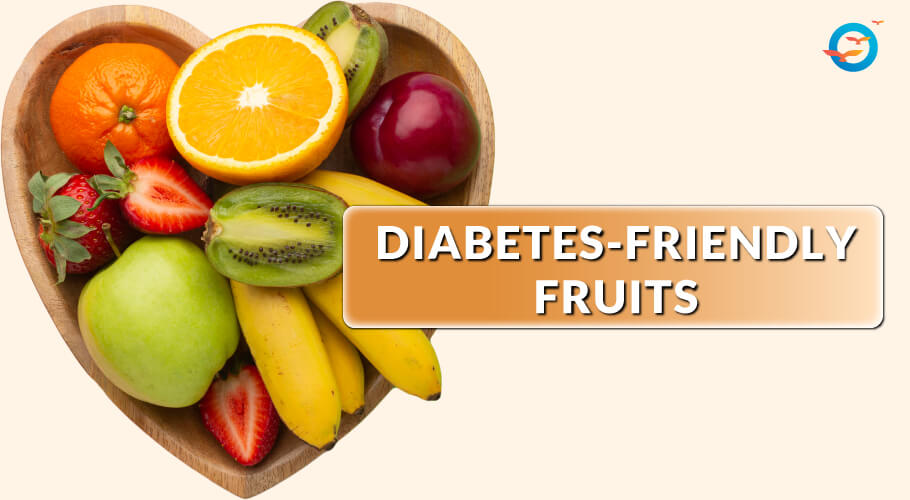 Here are the Top 10 Fruits for diabetic patients

Fruits are fleshy, seed-bearing structures of plants that typically are sweet or sour in taste, mostly eaten in the raw state. There are different kinds of fruits. Each fruit has its own unique taste and nutritional properties.
From a diabetes point of view, foods that have both a LOW GI and a LOW GL are best for controlling blood sugar levels. This principle also goes in the case of fruits. We've gathered a list of the fruits for diabetes patients in this article. This can relieve your sugar cravings while not really raising your blood sugar levels.
What is the GI or Glycemic Index?

Glycemic Index (GI) is a rating of foods on a scale from 0 to 100. From the GI score, it is easy to how quickly blood sugar levels rise. In the GI classification system foods are categorized as
Low (Less than or equal to 55) -foods break down very slowly, are digested, absorbed, metabolized, and cause a lower and slower rise in blood glucose level.
Medium (Between 55 to 69) –Food breakdown in moderate time and raises the blood glucose in a moderation range.
High (More than or equal to 70) -Foods break down quickly during digestion and result in increased blood sugar levels.
What is the Glycemic Load?

Glycemic load (GL) accounts for the number of carbohydrates in the food and how each gram of carbohydrate in the food raises blood glucose levels in the body fluid.
GL is classified as:
Low (Less than 10)
High (More than 20)
Intermediate (11–19)
According to the above criteria, the following are the best fruits for diabetics type 2
List of dry fruits for diabetics to eat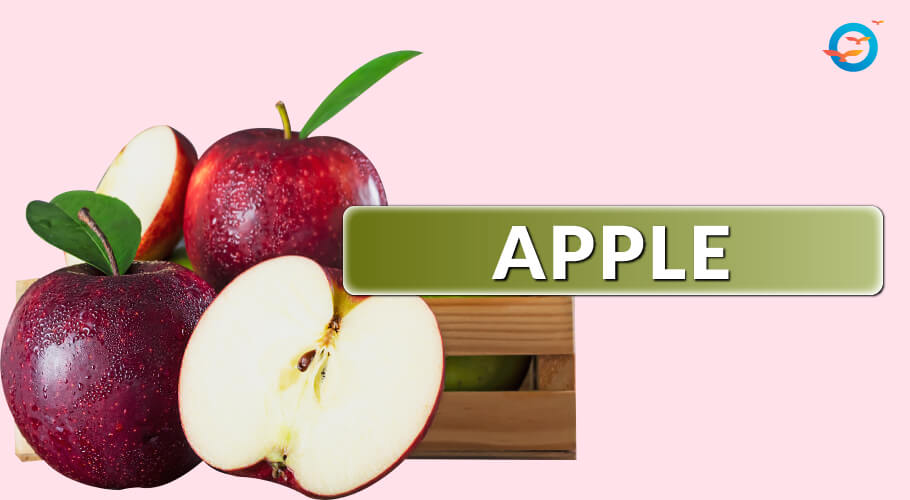 An Apple is a low GI fruit with very many health benefits, especially in diabetes.
Apple fruit benefits in diabetes:
Apples are a good and rich source of polyphenols, which help prevent tissue damage to beta cells in the pancreas.
Beta cells produce insulin in the body and are mostly found damaged in people with type 2 diabetes.
Apples have anti-inflammatory compounds and antioxidants that can play a role in regulating immune responses and protecting against asthma.
Apple has high soluble fiber (pectin), which helps in lowering cholesterol. Polyphenols in them help to lower blood pressure and stroke risk.
Apples contain Vitamin B-complex which help greatly in maintaining red blood cells and the nervous system in good health. Pectin in apples is often useful in :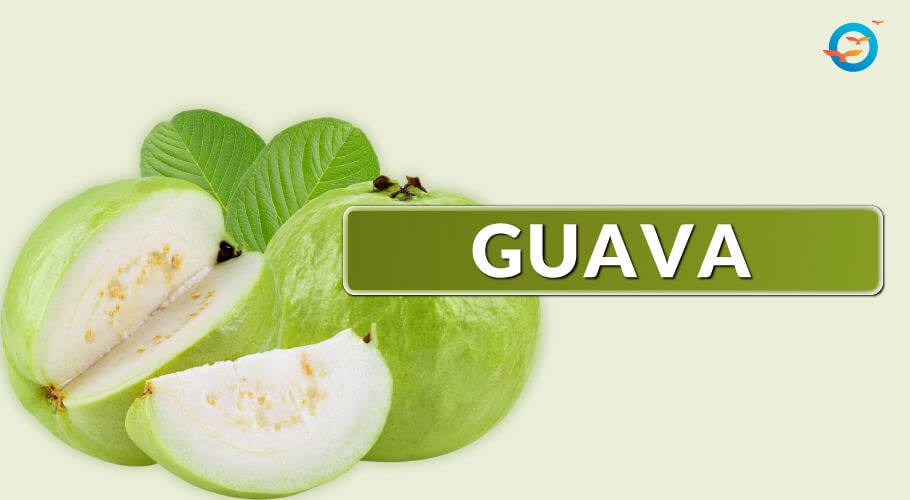 Guava also falls under the low GI and Low GL category with Glycaemic Index 12-24 and Glycaemic Load 1.3-5. Both the above values are good for diabetics.
Guava greatly helps diabetics in the following ways:
Guava's low glycemic index makes it a great snack for diabetics.
Guava has a good amount of dietary fiber (pectin – soluble fiber) that helps ease constipation (a common diabetic complaint).
Guava has a good amount of Vitamin C and phenolic compounds hence considered a highly nutritious fruit.
Guava is antioxidant-rich hence a lot helpful in the management of type 2 diabetes.
The guava leaves have also been found to be useful in diabetes. Tea from guava leaves is found to be of great help in treating diabetes naturally.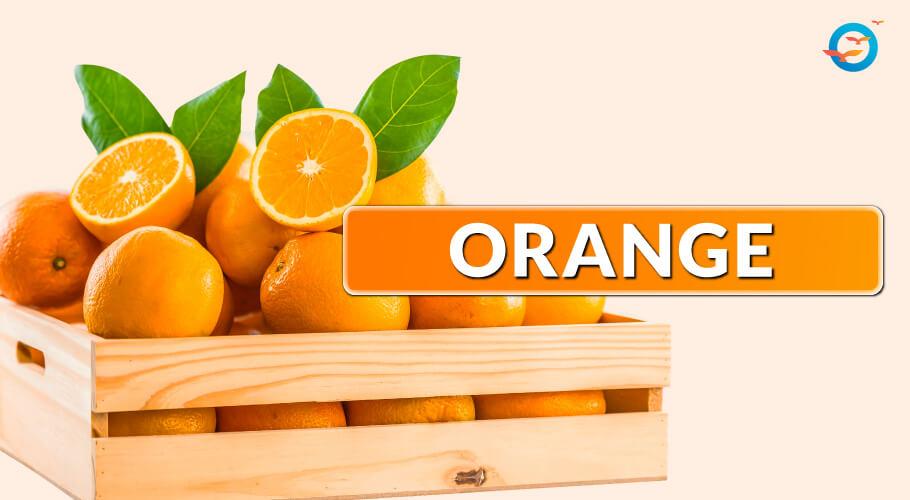 Orange is also another low GI fruit with great nutritional properties. The orange flesh is 12% carbohydrates, 87% water, 1% protein, and contains negligible fat (table).
Orange benefits in diabetes:
Since oranges have a lot of vitamin C and beta carotene in them eating them helps to improve vision.
Oranges are also a good source of potassium, thiamin, and folate. Potassium helps in lowering blood pressure.
The flavanones, phenolic acid, and flavonols in oranges have great protective abilities, especially in diabetics.
When it comes to glucose metabolism, citrus fruits not only slow glucose uptake but also inhibit the movement or transport of glucose through the intestines and liver.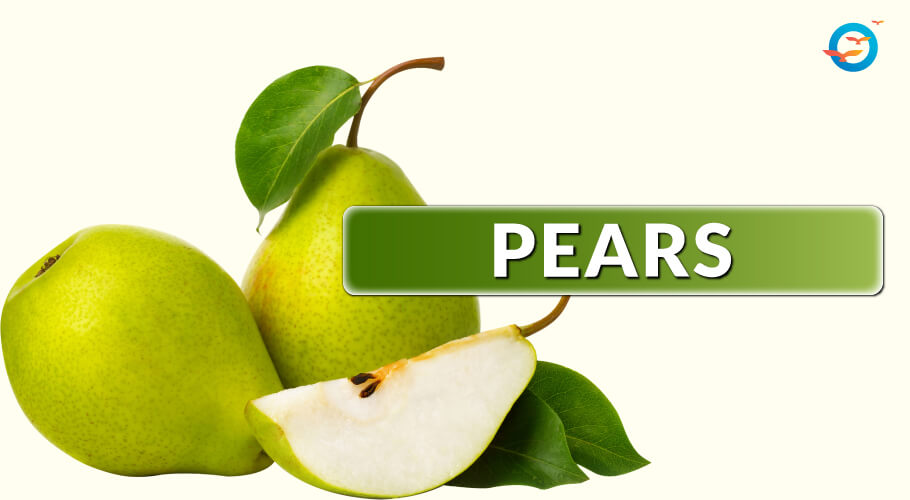 Pears is a magical fruit for diabetics with a low GI score of 38. A 100 g of pears provides 57 calories.
Pears health benefits:
Pears are highly nutritious. They provide essential vitamins and minerals, including vitamin C, vitamin K, potassium.
Polyphenol antioxidants in pears protect against oxidative damage.
One should eat the whole fruit as peels contain almost six times more polyphenols in them.
May promote gut health
Contain beneficial plant compounds
Have anti-inflammatory properties good for diabetics
The flavonoid antioxidants in pears help fight inflammation which is again good in diabetes.
May boost heart health
May help you lose weight - which is beneficial for diabetics.
Easy to add to your diet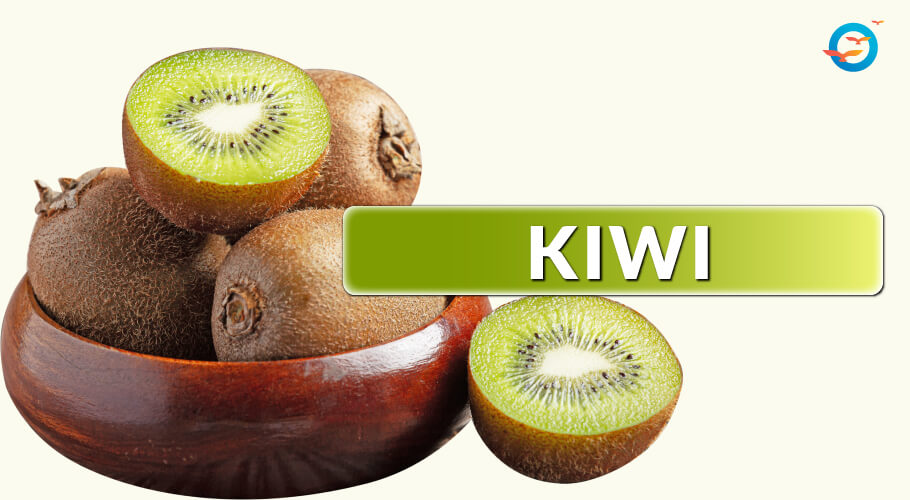 Kiwi is a medium GI fruit but due to its unique qualities it is diabetes-friendly,
Kiwi health benefits:
Help in digestion -Kiwi fruit has plenty of fiber good for diabetics
Boost the immune system
Helps by reducing risks of various health conditions
Can help manage blood pressure
Protects against vision loss
Anti-inflammatory properties - again good in diabetes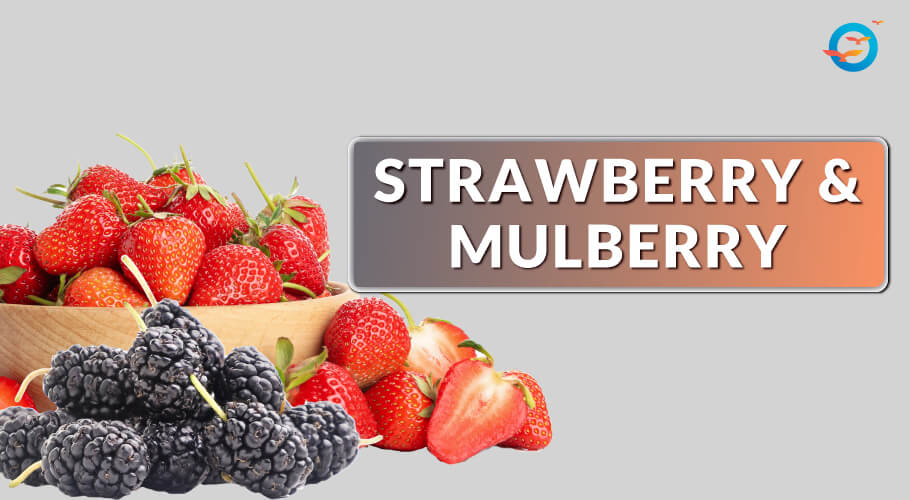 1. Strawberry - (Glycemic Index 41)
Calories in strawberry (100 g) - 33 calories
Strawberry benefits- Strawberries are rich in polyphenols and contain phenolic compounds. Polyphenols improve peripheral glucose uptake and glucose metabolism good for diabetics.
It also improves insulin sensitivity.
2. Mulberry - Glycemic Index 25
Mulberry fruits are fleshy and delicious, which are low in calories and contain health-promoting
phytonutrients like minerals, polyphenols, and vitamins are essential for optimum health.
Mulberry fruits have been used in the treatment and prevention of diabetes for a long time.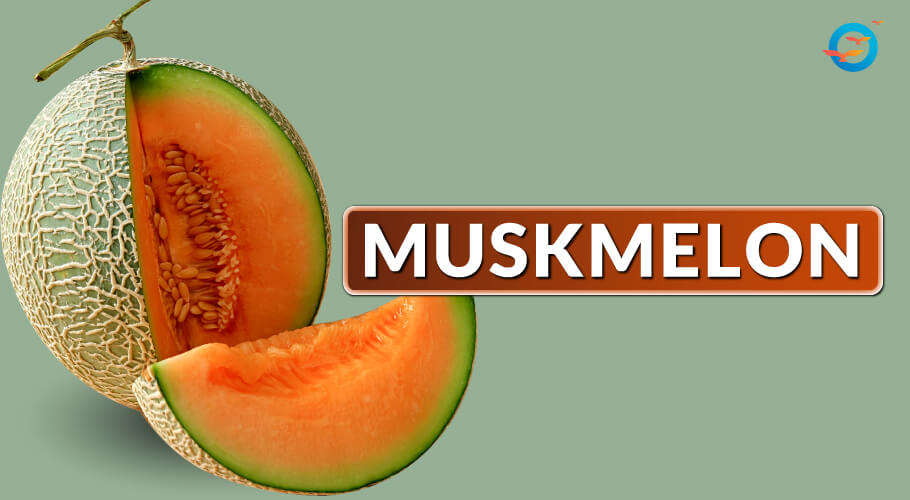 Muskmelon though with high GI has a very low GL and hence much useful in diabetes,
Benefits of Muskmelon:
Powerhouse of nutrients
Help control blood pressure
Help in weight loss
They are cholesterol-free
Boost immunity
Relieve constipation
Help to prevent heart disease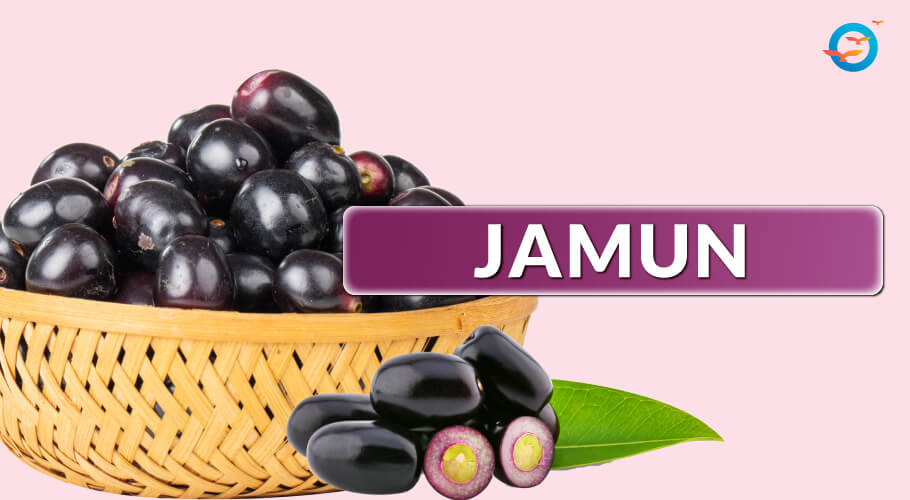 Jamun is loaded with all the important nutrients. In spite of being packed with glucose and fructose, it is a low-calorie fruit.
It is a good source of many things like potassium, iron, proteins, vitamin carbohydrates, and magnesium.
Due to its low-calorie content, it is perfect for healthy snacking and diabetics.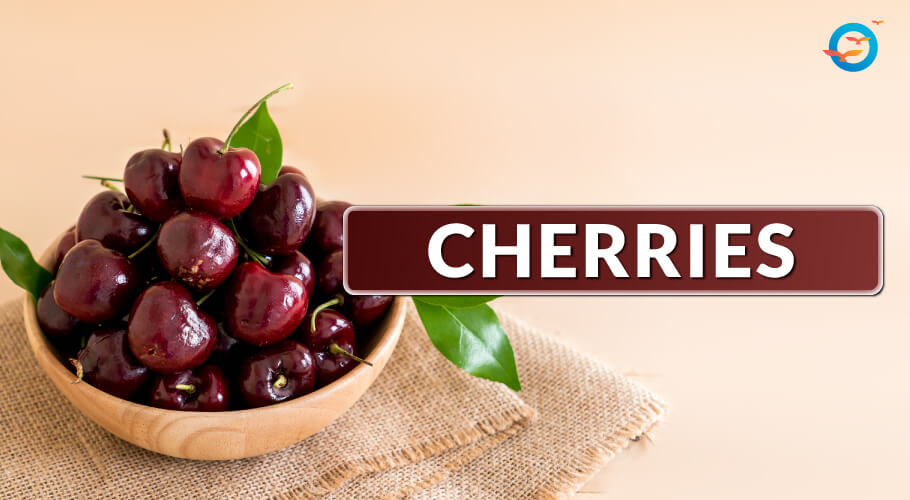 Glycemic Index of Cherries -Sweet Cherries fall in the medium GI category with a score of 62 Sour Cherries fall in the low GI category with a score of 22.
Diabetics can have cherries for the following reasons!
Cherries have a role in healthy glucose regulation
Reduce the risk of diabetes
Cherries contain anthocyanins which are also found in berries.
These anthocyanins target insulin sensitivity and help in diabetes.
Vitamin C and polyphenols present in cherries help in preventing and decreasing inflammation and oxidative stress.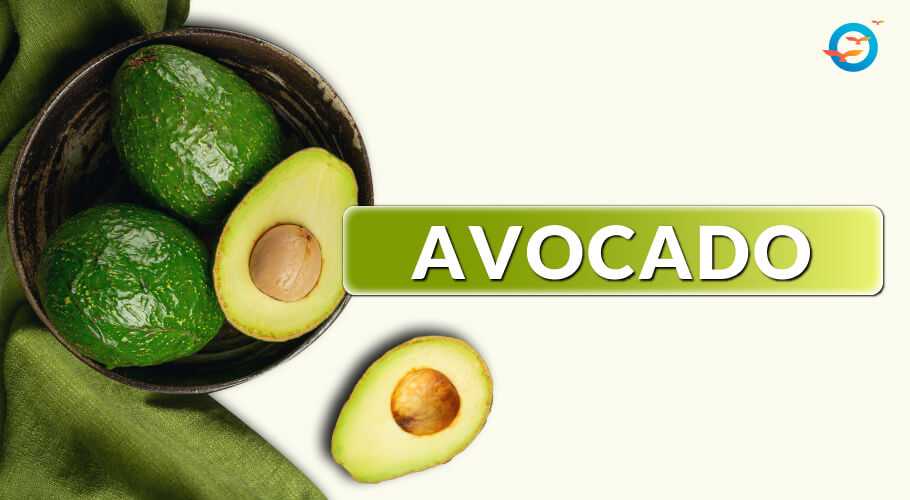 Avocado fruit is unique as it contains a lot of healthy fats as compared to most fruits which consist of carbohydrates.
Avocado Health Benefits:
Help in maintaining blood pressure
Good for heart health
High Fiber content
Help in lowering Triglyceride and Cholesterol levels
Avocados have good fats - Fats present in avocado help in absorbing plant food nutrients and also increase antioxidant absorption.
Help in maintaining eye health
So, the above-mentioned 10 fruits fall in the top 10 diabetes-friendly fruits category for their own unique qualities.
Do include them in your diet regime to reap maximum benefits. This was a general summary of the low-sugar fruits for diabetics
To know each fruit individually, do visit our blog section. It has information about each fruit independently.