Ramzan Fasting: Do & Don't for a Diabetics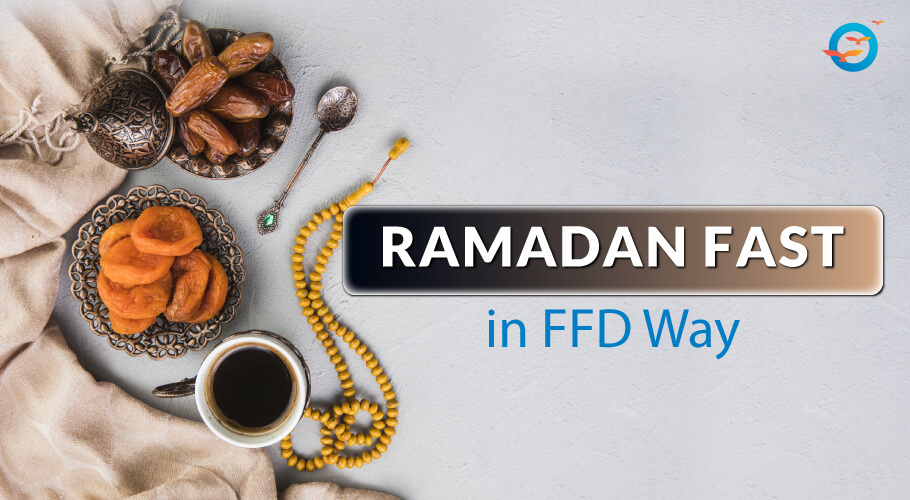 What is Ramadan Fasting?
Ramadan is the ninth month of the Islamic Calendar also written as Ramazan, Ramzan, Ramadhan, or Ramathan, is observed by Muslims worldwide as a month of prayer, fasting, and reflection.
This fasting lasts 29 to 30 days from the sighting of one crescent moon to the next. In this, fasting is done from dawn to sunset by those who are not acutely or chronically ill.
Fasting during Ramadan has been discouraged by people from the medical profession for patients with diabetes. The common question asked by them is;


Can I fast when I have diabetes?




Diabetics can definitely fast during Ramadan but it has to be done differently taking care of their own health and of course sugar levels. Freedom from Diabetes recommends Ramadan fasting in their own special way given below.


How do diabetics cope with Ramadan Fasting?
Diabetics can cope with Ramadan by following these special FFD Dietary guidelines:
● Include low GI foods and high fiber foods - Like Vegetables and Salads.

● Minimize the use of oils and fried foods like samosa, pakora, etc.

● Avoid sugary desserts and Sweetened beverages.

● Ideally, keep yourself hydrated by drinking plenty of water.

● Avoid caffeine and caffeinated drinks like colas and coffee.


What can a diabetic eat in Ramadan?
Ramadan is observed by all. So dietary advice for those on muscle gain diet or weight gain diet per day would be -
150-200 ml Smoothie
1.5 cup Salad
2 cup Vegetables
2 cups of dal based items like Beans/Pulses/ Peas
3 portions(servings) of low GI grain
1 cup Almond milk/10-12 Almonds
3 tbsp Diabetes-friendly Seeds
1-2 Dates
One fruit(Apple/ Pear/Guava)
Use oil as mentioned in your diet chart
Please refer to the diet chart given below. Others should make sure that they are taking the following foods per day:
1 or 2 glasses of Smoothie
2 cup Salad
1 cup Sprouts
2 cup Vegetables
2 cups dal based items like Beans/Pulses/ Peas
2 portion low GI grains
One fruit(Apple/ Pear/Guava)
1 cup Almond milk/ 8 Almonds
2 tbsp Seeds
1-2 Dates


Diet Chart to be followed by diabetics In Ramadan
MORNING (SUHUR) –
Smoothie, lemon, and sabja water + 1 Date / 1 fruit (apple, pear, guava, berries, citrus fruits, kiwi, dragon fruits) + mix nuts (soaked).


After half an hour of smoothie take-
Dal-based breakfast + Salads and Sprouts OR FFD lunch as per 25% principle.


EVENING (IFTAR) –
Lemon and sabja water + 1 Date / 1 fruit (apple, pear, guava, berries, citrus fruits, kiwi, dragon fruits) + mix nuts (soaked) and mixed seeds/ Salad and Soup.


After 30 Minutes-
Take your Dinner


DINNER –
1 chapatti (khapli wheat/ jowar/ bajra) / 1 bowl bown rice/ millets +1 bowl Veg + 1 bowl Dal + 1 bowl Salad. (For those on a weight gain diet follow the grain portion as advised).


At Bedtime-
A bowl of Soup can be taken.


Important Note -
Ideally pregnant and lactating mothers, keeping in mind that they are feeding a child, should not fast.
Risk factors during Ramadan fasting in diabetes depend on the following conditions:
1. Type of diabetes mellitus
2. Hypoglycaemia- Individual hypoglycaemic risk
3. Hyperglycaemia- BSL going too high
4. Effect of Medication
5. Presence of complications and comorbidities
6. Acute metabolic complications like Diabetic ketoacidosis
7. Dehydration
8. Individual and work circumstances and physical activity
Awareness to fast successfully:
1. Understanding the risk
2. Regular Self-monitoring of BSL:
● Predawn meal (Suhur)
● 2 hrs after beginning Suhur
● Midday ( 12pm)
● At 3 pm
● Just before evening meal (Iftar)
● 2 hrs after starting Iftar
3. Following the Fluid and Dietary advice as given by Doctor and Dietitian
4. Exercise advice:- ( To be done in the Evening)
● Light walk 20mins
● Light yoga 20mins
● Breathing exercises
● Stretching
● Warm-up, lymphatic exercises
● AVOID staircase climbing, running, or any high-intensity exercises
5. Medication adjustment as advised by Doctor.
When to break Ramadan fast in case of Emergency:
A. If BSL <70 mg/dL


B. If BSL >300 mg/dL

Diabetics - go for Ramadan Fasting - The FFD way and see the difference. Use fasting as a tool to become even more Healthier and Happier! For more on diabetes, check out our Diabetes Information Blog Section. For daily free health tips, sign up for our Newsletter.
Disclaimer:
This Blog solely serves our marketing purposes, for Authentic knowledge for this topic, Please join our upcoming Discover Reversal Session